Mugs to help you mix your favourite brew to just-how-you-like-it by matching the colour guide on the inside.
Color Matching Guide Mug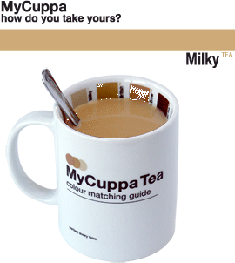 Mugs to help you mix your favourite brew to just-how-you-like-it by matching the colour guide on the inside. The colour of the perfect cuppa is a far reaching and varied debate that has been raging for many a year but our My Cuppa is here to save the day.
Website
9 – Valentine's Day Sexy Costumes
Valentine's Day is quickly approaching, and if
Sexy
Fantasy Costumes are on Cupid's
list
this year, then you're in for a sexy treat!
From Sexy Referee, Fever Firefighter or Saucy Pirate Lady, in this site, you will find the perfect sexy
costume
for your Valentine!
Website
8 – Colour Changing Spa Lights
Is there a woman alive that doesn't look forward to relaxing in a warm bath surrounded by the warm glow of candlelight?
When coming
home
from a long day at work there is no better way to unwind than filling the bath, putting on some soothing
music
and relaxing in the tub.
Stick them to the walls of the
bathroom
or bath, float them on the surface or attach them to the bottom of the bath to
light
up the water. They can light up continuously for 120 hours.
Website
7 -Personalised Gold Disc – Twelve Inch
The Unique and Personalised 'Twelve Inch'
Replica
Gold Discs are personalised with any messages you want on the Gold Disc (the middle bit).
You can choose a specific song and Artist or make up your own – it's up to you.
Whether it is to celebrate a Valentines Day,
Wedding
, Birthday, Anniversary, New Baby or even a Divorce!
Website
6 – Chocolate Body Paint
Treat you and your partner with this
Chocolate
Body Paint
, a jar of delicious gooey chocolate flavoured body
paint
.
Indulge your artistic side with the brush supplied or alternatively just dip your finger in and start
painting
. Chocolate Body Paint continues to be an enormously popular product.
Combining life's two greatest pleasures, the Chocolate Body Paint is a fabulously fun
gift
that is guaranteed to please. Fantastic for Valentines.
Website
5 – Personalised Romance Calendar
This personalised
calendar
runs for 12 months from the start month you choose.
You simply choose a
name
or message that you would like to appear and we cleverly integrate it into 12 romantically themed
photographs
. You can also add a personal message onto the front
cover
Website
4 – Personalised Love Heart
Remember playing kiss chase in the playground? Remember stuffing your face with Love Heart sweets in your formative years?
Brings
back
those warm fuzzy feelings doesn't it. Well now you can spread the love with our grown up version of the classic romantic
candy
!
Neatly packaged in a simple box, the perfect token of affection.
Website
3 – Mix Tape USB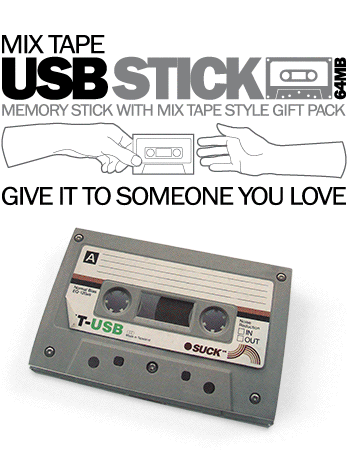 Remember in the days before digital music and MP3 players? If you do, then you probably made compilations of all your favourite music, to share with your friends and loved ones, on good old fashioned blank cassette tapes. If you miss making mix tapes this product will inspire you again!
Website
2 – Wooden Postcard – Carve your own card
Wooden
postcard ready for you to hand carve your own message of love.
Send a truly unique card to the one you love. We suggest a good old fashioned heart pierced with Cupids arrow and decorated with the initials of yourself and the
object
of your affections! Soft and lightweight, easy to scratch in your
design
(with keys or similar) and easy to post.
Made from solid
wood
.
Website
1 – Balloon Flight Experience Day Gift Pack for Two
Nothing quite compares to the serenity of ballooning.
Gaze down over the fields, hedgerows and villages, dappled in soft evening sunlight or tranquil early morning light.
Bask in the magical silence as they float high above the ground and then drop low enough to skim the hedgerows and treetops.
It's a perfect way to take fabulous
pictures
– and a treat to remember for many years.
Website